FOR ESTATE AND FAMILY LAW. OVER 27 YEARS EXPERIENCE IN LANCASTER COUNTY AND SOUTH CENTRAL PA

Please call 717-945-6212 or email
dant@taylor-estate-and-family-law.com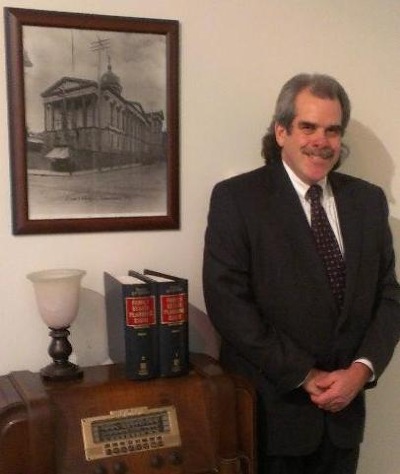 Daniel Taylor has practiced law in Lancaster, Pennsylvania since 1985. Since 1993 he has limited his practice to estate and family law matters. Dan is able to serve his clients at his office, located in Historic Downtown Lancaster, or through home appointments. Hospital and home appointments are limited to the preparation of wills or the administration of estates.

Evening and weekend appointments are available, as are phone consultations. Dan can be reached 24 hours a day, 7 days a week through his email set forth in the contact information in this site.

FOR SPECIFIC AREAS OF PRACTICE PLEASE CLICK ON PAGES FOR DIVORCE/FAMILY LAW OR WILLS, ESTATES, PROBATE ON THIS SITE.


Please call for free, convenient handicapped-accessible parking.

School and Career Background:

Dan graduated magna cum laude from the University of Pittsburgh in 1979 with a double major in Economics and Political Science. In 1983, he graduated from the University of Pittsburgh School of Law. Following graduation, Dan worked two years as a clerk for Lancaster County Judge Michael J. Perezous. Dan began his practice of law as a sole practitioner in 1985. In 1993, he merged his practice with, and became a partner in a Lancaster law firm. Dan opened his own law practice in 2010.

Family, Interests, and Community Involvement:

Currently, Dan lives in Martic Township with his wife, two sons, and dog. He currently serves on the boards of Penn Manor Youth Baseball and Softball Association and Penn Manor Little League. In the past, he has fulfilled the duties of President of the Little League and a board member of LUMINA, a service and community oriented organization. In addition to these roles, Dan has coached dozens of baseball and basketball teams over the years.

Address (located behind the Lancaster County Courthouse, beside Characters Pub, faces Christian Street):
25 East Grant Street
Suite 101
Lancaster, PA 17602



Phone:
717-945-6212

Fax:
717-945-6224

Email:
dant@taylor-estate-and-family-law.com

-

-